On 7th and 8th October 2021 the partners of Bridging Barriers project successfully organised a webinar on adult basic learning. The webinar was organised as a supplement of learning, teaching, training activity. It was originally planned as face to face event, however, under current situation the project partners took a decision to organise it as online event. The webinar attracted more than twenty participants from all the partner countries – Austria, Italy, Slovakia and Switzerland.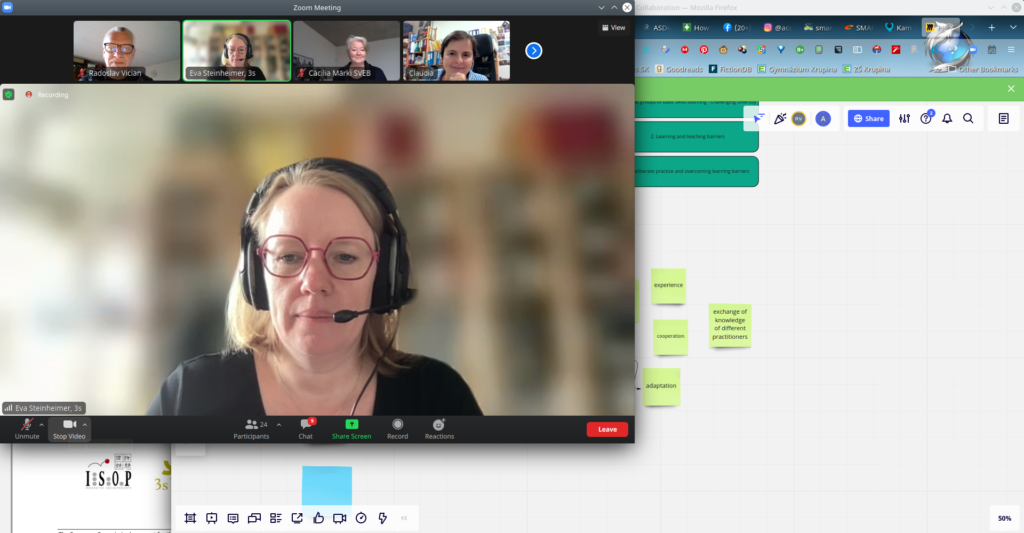 On the first day of the webinar the participants were introduced to the project, its intellectual outputs and goals. After the initial phase the participants were given an option to partake on a discussion on various topics in three groups. The topics covered were:
target groups of basic skills teaching,
learning and teaching barriers and
deliberate practice and overcoming learning barriers.
On the second day the participants had an opportunity to learn about the situation with adult basic learning in partner countries from pilot experience of project partners. This was followed by an interesting discussion in groups on the topic of reflecting on competences of teachers in adult basic education. This discussion led to many ideas that were presented in the form of Miro board and afterwards presented to all the participants.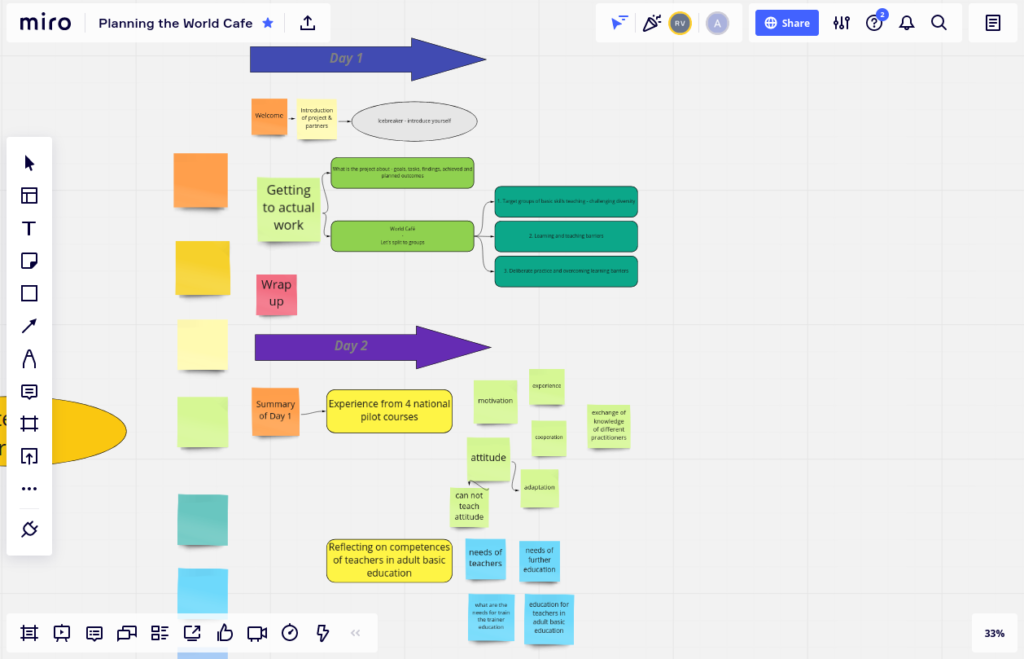 At the end we can say that the webinar was certainly a success. The partners of the project had also an opportunity to learn about the experience from adult basic education from people that do this as their everyday work. Many new ideas were also presented and it is certainly worth to give them a second thought and upgrade our outputs also based on these ideas.
Please, find the workshop materials and outputs as downloadable links below: